Streaming was invented to deliver multimedia (audio and video) over the internet without overloading the web server and wreaking computational havoc. It's a glorious resource, but trying to capture streaming video isn't exactly like grabbing other types of internet media. Usually you can easily right click on a link or an image and save it as a file to your PC, but opening the files may be another matter entirely.
Streaming tends to be hard to capture, an advantage making media pseudo-copy protected. While opening some Streaming files can seem like shucking an oyster with your finger nails at first, you can count on this post to help you make it as easy to capture streaming video files as it is to peel a banana.
This is the place to learn about the best tool designed to capture streaming video.
Programs to Capture Streaming Video
Streaming video comes in three major flavors: Windows Media, Real, and Flash (FLV). YouTube is by far the most popular video site, and we have a special guide just for downloading YouTube. Below are guides for capturing streaming video in the following formats:
If you're looking for one software program adaptable to capture streaming video of almost every type, take a gander at Replay Media Catcher 5. This handy software can also record audio, and it will even convert video and audio files to all the popular output formats, including iPhone, iPod, iPad, MPEG-4, WMV and more.
Download Replay Media Catcher, and you'll find an intuitive interface devised for ease of use (shown here with the internet radio Guides section)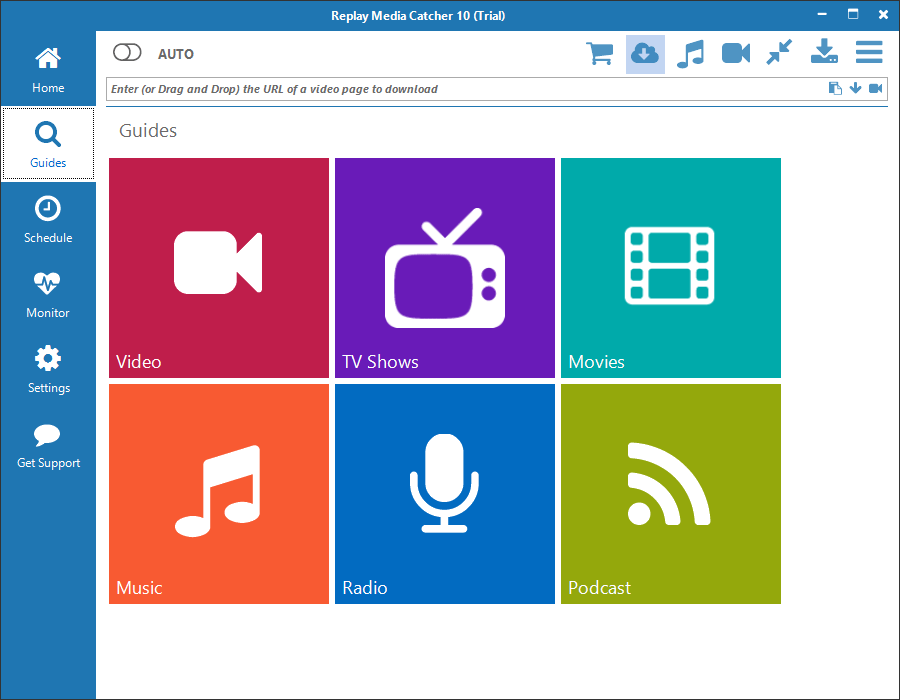 Recording DRM Protected Video
Some streaming formats are copy protected using DRM (Digital Rights Management). This means that stream capture programs won't work.
However, you can use Replay Video Capture to make screen capture videos of almost anything that appears on your PC's display, including pretty much any kind of streaming video. The playback quality is almost as good as the original, and you'll soon find yourself able to capture everything you see no matter what form it's in.
Replay Video Capture looks like this when you download and open it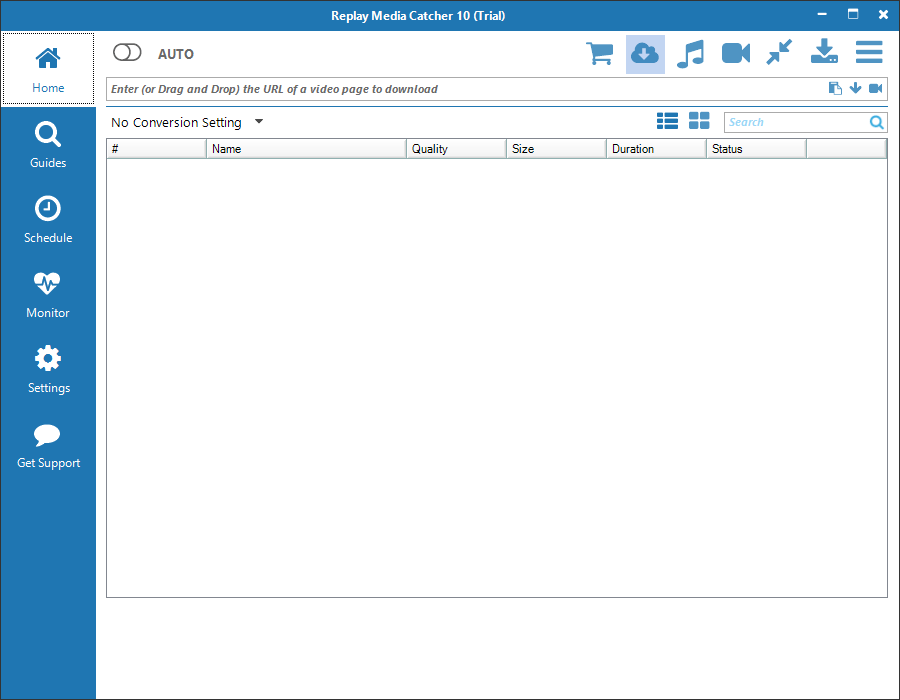 Notice how streamlined the Replay Video Capture window is — just a few buttons providing your basic record and play needs. But you can also modify the way the program works by hitting the "Settings" button.
See this article on using Replay Video Capture to record anything that comes across your screen. for more details. Or visit this site on how to record DRM protected video.
Get your copy of Replay Media Catcher today
Or get Replay Video Capture for DRM protected content
Easily learn to capture streaming video from the site of your choice.